"
Planning Pipe's services provide us with a solid insight into the residential development market. Their targeted and detailed data streams support the origination side of our business and provide a useful source of accurate and concise information. In a crowded data & analytics market, we would be happy to recommend them.
"
We have been using Planning Pipe's services for a couple of years now here at Cortec. We have found the leads to be beneficial in helping us hone our target market and ensure that we are focussing on the key projects within our chosen sectors and geographical areas. This has helped us in growing our company in a sustainable way and we would certainly recommend their services to others.

"
My company has been using Planning Pipe for several years, we have always found the data to be off good quality and sorted exactly the way we requested. Great company to deal with and can highly recommend.

"
The client centric approach, reliability & accuracy describe Planning Pipe the best. Paul has been always there and helpful ever-since we have been working with them. Keep up the good work, Planning Pipe!

"
We have been very pleased with the quality of information and service we have received from all at Planning Pipe. For years we used a competitor, it was the constant annual increase of cost and inconsistent data that made us look for other data companies. Luckily, we found Planning Pipe and haven't looked back. We can now micro manage the content we receive and Planning Pipe turn our requests around very quickly. I highly recommend Planning Pipe.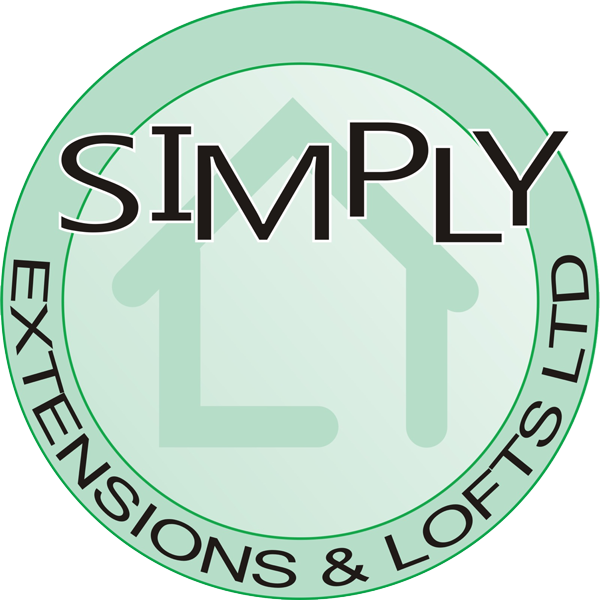 "
Very pleased with Planning Pipe as an accurate, detailed and easy-to-use datasource for all types of construction business opportunities across the UK. Impressed also that it's exceptionally cost-effective. I've worked in construction as a freelance BDM for over three decades and am familiar with the other options but will always ensure my clients use Planning Pipe to research and identify potential business opportunities. Often these are highly specific such as one current builder client who specialises in prime residential interiors in Central London, or the £5m family-managed builder in Surrey who is now focusing on £1m+ new-build houses and high-end remodellings. In their case, Planning Pipe has been the main data driver that I've used to take them from small domestic jobs around £35k to high-quality work over £1m in a controlled longer-term business development strategy over five years.
"
We have been using Planning Pipe now for some time and have found their services very professional. It has generated a lot of business for us as a company & we will continue to do business with them for the foreseeable future.
"
Since we first engaged with Planning Pipe, we have found them to be very professional and responsive to any queries/requests. The quality of the information received is excellent.
"
We have used Planning Pipe for a number of years to help us to prospect leads for developer and architects working with property development clients across the UK that may require a bespoke funding solution for their current or next project. The team at Planning Pipe have been able to successfully source leads for us generating valuable income and a long-standing client base. Additionally, we have also been able to choose our own parameters to ensure that the leads we receive are the most appropriate for our services.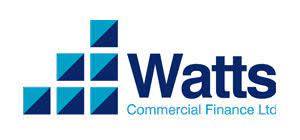 "
We find Planning Pipe service a very useful tool for our business in generating leads and creating new opportunities for our company.
"
Planning Pipe has helpfully provided very tailored and reliable data support as part of our business operations.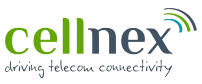 "
Planning leads provide us with our core source of business and we enjoy a reliable and accurate service provided by Planning Pipe… many thanks and congrats on your 10th Anniversary.
"
We have been using Planning Pipe for over 5 years now. We have always found the information provided to be clear, concise and relevant. We look for projects in certain areas and at certain values and the Planning Pipe information provided to us is always relevant. In the format that the information is provided it allows us to easily filter out target projects for us. Using Planning Pipe has been a key driver in the success of our business, and we would happily recommend them to any other construction companies.
"
I have used Planning Pipe for over 2 years now and in all of that time Paul and his team have never failed to deliver a weekly report on time every time. It takes a lot of the time away from searching local authority portals for me and I can literally pull up the report on a Monday and seek out in minutes any application that could be of interest to me. It helps sort the wheat from the chaff in a very short space of time. The cost effectiveness of the monthly fee to PP far outweighs the time I would spend sifting through such data. I have picked up some valuable contracts from this service and the profit this has generated is vast compared to the total monthly fees I have paid. Like all lead generation tools, it's not the "golden goose" and none of them are, but it works for me.
"
We have found dealing with the Planning Pipe team extremely easy and efficient and have found their product gives us an edge in sourcing new development's and leads for both our new homes business and auctions – we hesitate to heap to much praise on them publicly as everyone will use them!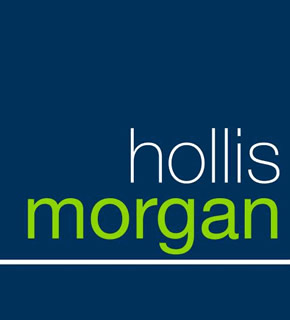 "
Useful information at a reasonable price. We would recommend.
"
Planning Pipe has been fantastic in facilitating our company with identifying opportunities. With weekly updates, we are kept up to date and the team have always been on hand to aid us with queries or guidance.

"
Using the Planning Pipe data to contact developers with live projects and offer them our funding solutions, has resulted in some great exposure for us, has enabled us to make some very valuable contacts, and of course led to us providing funding for projects we otherwise would not have been aware of.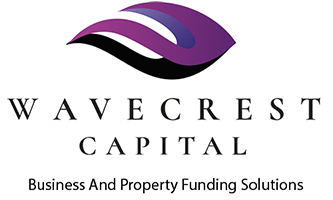 "
Superb company, communication is always spot on, they tailored our needs as requested and the reports are sent weekly without fail, the reports save me a lot of time each week. Would highly recommend if your looking to boost business.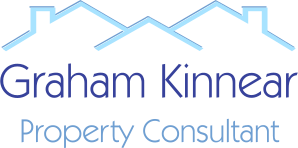 "
I have been using Planning Pipe for approximately 4 years and have found it to be easy to use , as accurate as anything else in the market and extremely good value for money…..Thank you Planning Pipe.
"
We've been using Planning Pipe for a number of years now and we find the weekly construction industry data provided invaluable which has created a number of new customers for us. Every week the information is submitted to us on time without fail and has benefited our company greatly. We look forward to continually working with Planning Pipe.
"
We have collated leads from Planning Pipe over the last 12 months and feel we now have a robust contact database of Architects and Specifiers. We use the leads to regularly engage with potential clients and offer our own services for specific projects. Our own type of products have a long gestation period before coming to fruition and it's good to be able to engage clients early in their program. This service delivers that useful information in a format we can readily work with.

"
We have used the services of Planning Pipe for many years, we found the information provided to be accurate, valuable and well presented, it allows our company to target specific projects which meet fully with our requirements.

"
Planning Pipe has been a worthwhile experience and the information provided well set out and easy to follow. The planning reports are full of useful information on National planning applications. The leads are tailored to suit the individual requirements which is very helpful and saves a great deal of time. If you are looking for detailed planning leads then Planning Pipe has the answer.
"
Planning Pipe overcame scepticism, with professionally delivering project data and information.

"
I have been using planning resources for many years and worked with some competitors of Planning Pipe. I am a recent subscriber, but so far I'm really impressed. The website works very well and is easy to use, my notifications arrive promptly every week and are well presented. The site and service delivers the data I need and is cost effective.
"
Planning Pipe provide just what we need in terms of planning leads and information thereon for us to assess and target potential sites for our business.
"
We have been using Planning Pipe for a number of years as part of our lead generation and marketing strategy. The data we get is fantastic value and has helped us to grow our business. Paul and the team have always responded promptly to emails and have been very helpful in tweaking our leads so it is just right. Highly recommended service.
"
I have always found Planning Pipe easy to read and full of information which allows me to filter, where necessary, and make contact with prospective new clients. Happy anniversary – look forward to another 10 years of doing business together.

"
We have been using Planning Pipe for several years now and the information provided to us is exactly what we require as a property funder for new build, refurbishment or conversion projects. We use the information to target geographical locations which are approval hotspots and can tailor our marketing to hopefully reach out to these individuals or companies. We have had several successful projects with clients we have met directly using Planning Pipe information. Excellent product and delivery each week.

"
I have been using planning pipe service for many years and I found excellent service throughout. We get data on time and any issue gets resolved promptly. Response time is really good and very friendly service. We are really happy and recommend other companies as well. Many Thanks for great support.

"
We have found Planning Pipe's planning permission data to be comprehensive and accurate. It has added significant value to our business at a reasonable price. The team have been friendly and easy to deal with whenever we have needed support. We would happily recommend!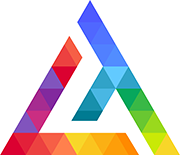 "
I have been working with the team at Planning Pipe for roughly a year. Planning Pipe provide me with weekly data in a spreadsheet format matching specific criteria that meets my contact demographic. This assists my business with direct contact to potential clients through both phone and bulk letter writing. The team are always helpful in changing search setups and suggesting beneficial additions to the data to gain the most from the approaches. After much research initially I found Planning Pipe to be by far the most competitive in pricing, the most uncomplicated use of data and my company are seeing positive results in the areas that we work in. Planning Pipe's data arrives in my inbox weekly, and I am easily able to transfer it within a hybrid mail company to enable me to reach 100's of companies on a weekly basis.

"
Planning Pipe has helped our company grow. Since we have subscribed to the service, we have undertaken some good projects and gone on to get repeat business and recommendations. We have managed to create new revenue streams and Planning Pipe are always happy to help with any changes along the way to our subscription. Highly recommended.
"
I have been using planning Pipe since January 2016 and the service has been excellent throughout. Tailored data send regularly as clockwork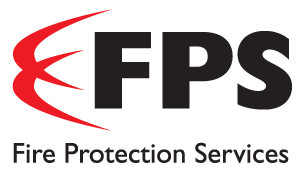 "
We have been using Planning Pipe to provide us with early notice of upcoming projects in our target areas for over 4 years. We receive excellent service and the leads generated represent excellent value for money.

"
I have found Paul and the team at Planning Pipe to be extremely helpful. Not only do they have a fantastic product incredibly useful to marketeers and any size company, but they are proactive and positive in their approach: no amount of customisation is a hassle. Thoroughly recommend and will continue to use.
"
The team at Planning Pipe have always been extremely efficient in all our dealings with them. Their data is presented in a way that makes our life easy and it's a key service to our business.

"
We have used Planning Pipe's project leads for various projects. Response rates are very high, and the quality of lead is excellent. High turnaround of accurate data is also a key benefit to us.